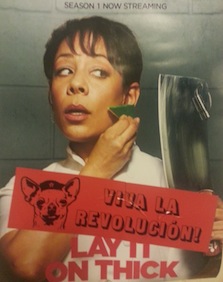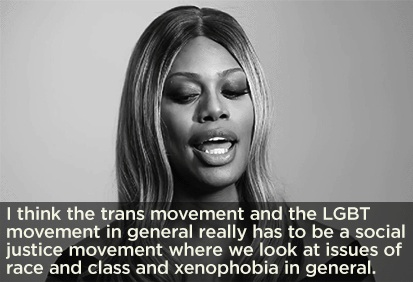 How might OITNB's characters' lives be different under socialism? I examine approximately 25 characters in this article. Every segment has value and is worth reading, but if you only have time for a few, I recommend: Nicky, Piper and Poussey, Taystee, Pennsatucky, Sophia, Miss Claudette, and Soso. If you are (an acquaintance of) Stacey Keach, please (ask her to) peep the Nicky segment.

There's a video associated with each segment, though in most cases the write-up is better. The Nicky, Red, and

videos are highly recommended for entertainment value.

There are 3 segments (video only) that lay the foundation for the character discussions:

1)

- This deals with a NYTimes article that Stacey Keach tweeted: "How to Lock Up Fewer People." I discuss direct provision of life's necessities under socialism (housing, food, healthcare, etc.), vs. the mainstream solution of job creation.

2)

- The right reasons for incarceration: rehabilitation and incapacitation. The wrong reasons: punishment and deterrence. This references a study by The Sentencing Project. And

.

3)

- All drugs should be legalized and regulated. Featuring Tony Iommi's ass ripping guitar solo in Snowblind, as well as The Dude, Walter, Donny, and Cynthia's dog...I think it's a pomeranian. I reference a report by The Global Commission on Drug Policy.

Quick final note: Be sure to check out the

given by Ariel Diliberto and Melissa Elfont, two members of Philly Socialists' Central Committee. If you're interested in female and trans equality, this video is well worth your time. I sprinkle clips from the video throughout the character write-ups.

Ado no further...